CLEAN GAINER™
HIGH PROTEIN LEAN GAINER
AT A GLANCE*
560 calories.
30 g dairy protein blend.
90 g eight-source complex carb blend.
Just 8 g of sugar.
Essential fats from flax, avocado, and sunflower.
Instantized to mix up quickly, fully, and easily.
No banned substances - safe for sport.
USAGE
After workouts or before bed.
*Per serving. Amino acids are naturally occurring and values are approximated. Information varies by flavor. Refer to nutritional, ingredient, and allergen information for complete details.
Insights
To pack on serious size, you need to consume more energy than you burn. A number of variables need to be factored in, but 3,500 calories per pound of added body weight is a commonly referenced estimate. True hard gainers may need even more. In a world of fast food, finding extra calories isn't hard. Getting quality, protein-rich calories to back-up your gym time? Now that's a different story.
With a killer combo of full-spectrum proteins, eight energizing carb sources, and essential fats, CLEAN GAINER™ is high-octane nutrition (over 560 calories worth) that fuels the intense needs of world-class athletes as well as those who aspire to be. Factor in the no banned substances and it's a MASSIVE winner.
DIRECTIONS
Add 2 scoops of CLEAN GAINER™ to a large glass or shaker cup filled with 12-16 ounces of cold water. Stir or shake for a few seconds until powder is fully dissolved. Enjoy. Tip: Replace the water with low-fat milk to boost the calories and protein content. For greater mass potential, try blending in high-energy ingredients like peanut butter, flaxseed. MCT, or olive oil, and/or coconut pieces.
BEST TIME TO USE
After workouts or before bed.
ALLERGEN INFO
CONTAINS: MILK AND SOY INGREDIENTS.
STACKS WELL WITH
RIVALMEN™, POWDER BURN 2.0™, ENCHARGE™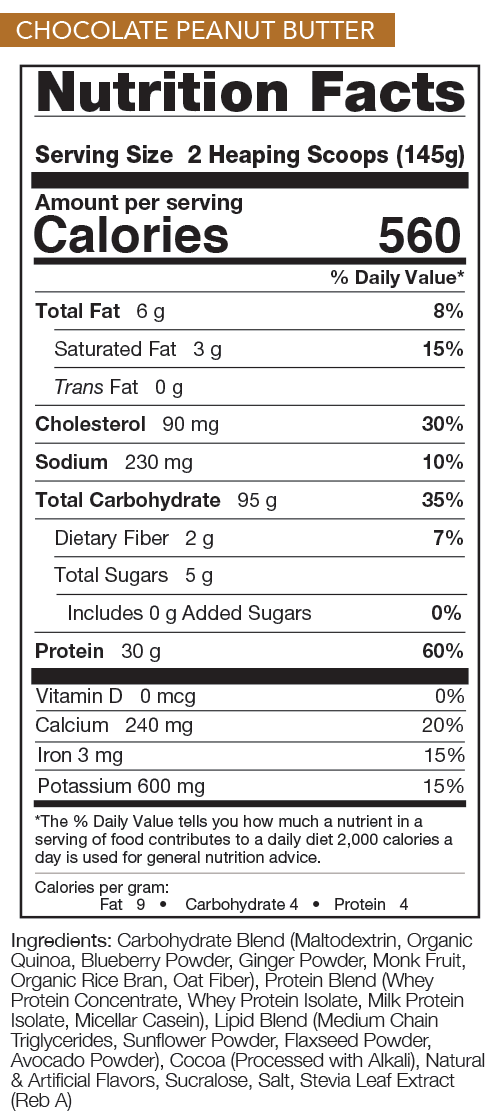 36 Reviews
Clean Gainer

Posted by Christian on Nov 26th 2019

Hands down, the best gainer I've ever used. Taste, mix ability, quality, ingredients. 10/10. Cinnamon Toast Crunch is the best flavor too. Will be using all 2020

Great Taste

Posted by Matt on Oct 25th 2019

I have tried many protein powders and this is by far the best tasting formula. This formula is also composed of a much cleaner mix of ingredients in comparison to other powders.

Taste plus quality

Posted by Jason on Oct 18th 2019

Amazing taste. Has all the ingredients needed to progress. Works best taken prior to lifting

Excellent

Posted by Jon on Oct 17th 2019

Over the years I've tried dozens of protein/weight gain shakes and have had problems with all of them. Problems varying from taste, bloat and other digestive issues, acne, and more. With this product all those issues never arose and I was able to gain actual mass at a decent rate. The low sugar count, low fat and the high quality calories have made a HUGE difference. I've been using clean gainer for over 4 years I believe and I haven't gone without it since! Good stuff, good company. I also use their pre-workout product called Powder Burn and their post-workout product called Post-Rx, excellent products too!

Protein

Posted by Melissa Salgado on Sep 24th 2019

I love it.

Clean gainer

Posted by Matt on Jul 16th 2019

Tastes great, easy to mix in water and milk, and helped me gain 15 pounds over the past 6 weeks.

Great buy

Posted by Mario Balderas on Jun 18th 2019

Great buy.

clean gainer

Posted by joe stevenson on Jun 14th 2019

tastes great, kept me feeling satisfied for a long time

Gained size 1 month

Posted by mamigoni91@gmail.com on Apr 19th 2019

If you want to have the best tasting protein that works and have amazing results. In the past I couldn't gain size, and I can't stand the protein taste. Try this Clean Gainer. Chocolate Fudge is the flavor I bought. It tastes so good I could drink it as a desert. Normally I try not to taste the drinks in the past as much as I could. Not the case here. No clumps! In a matter of seconds the protein is clump free. Gotta give it a shot. I'm hooked for life. Not only that but their shipping is really fast and they're cheaper on their site in anywhere online. Count me in for rivalus number one.