CLEAN GAINER™
HIGH PROTEIN LEAN GAINER
AT A GLANCE*
560 calories.
30 g dairy protein blend.
90 g eight-source complex carb blend.
Just 8 g of sugar.
Essential fats from flax, avocado, and sunflower.
Instantized to mix up quickly, fully, and easily.
No banned substances - safe for sport.
USAGE
After workouts or before bed.
*Per serving. Amino acids are naturally occurring and values are approximated. Information varies by flavor. Refer to nutritional, ingredient, and allergen information for complete details.
Insights
To pack on serious size, you need to consume more energy than you burn. A number of variables need to be factored in, but 3,500 calories per pound of added body weight is a commonly referenced estimate. True hard gainers may need even more. In a world of fast food, finding extra calories isn't hard. Getting quality, protein-rich calories to back-up your gym time? Now that's a different story.
With a killer combo of full-spectrum proteins, eight energizing carb sources, and essential fats, CLEAN GAINER™ is high-octane nutrition (over 560 calories worth) that fuels the intense needs of world-class athletes as well as those who aspire to be. Factor in the no banned substances and it's a MASSIVE winner.
DIRECTIONS
Add 2 scoops of CLEAN GAINER™ to a large glass or shaker cup filled with 12-16 ounces of cold water. Stir or shake for a few seconds until powder is fully dissolved. Enjoy. Tip: Replace the water with low-fat milk to boost the calories and protein content. For greater mass potential, try blending in high-energy ingredients like peanut butter, flaxseed. MCT, or olive oil, and/or coconut pieces.
BEST TIME TO USE
After workouts or before bed.
ALLERGEN INFO
CONTAINS: MILK AND SOY INGREDIENTS.
STACKS WELL WITH
RIVALMEN™, POWDER BURN 2.0™, ENCHARGE™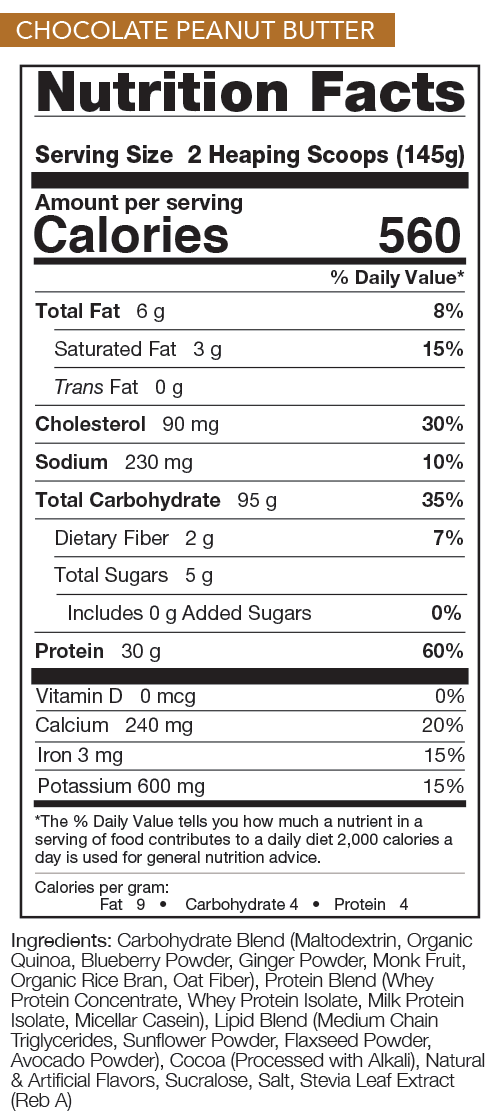 51 Reviews
So far so good!

Posted by Tono on Jul 13th 2020

Sometimes you just gotta pay a bit more to the quality products. This is worth it.

This is some of the best tasting protein I've ever tried. It blends really well with no clumps or chunky parts.

Posted by Luck3y78 on Jul 1st 2020

Love everything Rivulas makes

Clean Gainer

Posted by Kim Steinhebel on Jun 30th 2020

I've never tried a protein supplement that blends as well as this one. There's no gritty texture or gross protein powder-y taste. Even though the scoop is big, you can't even tell when drinking the shake. The chocolate fudge is delicious. The vanilla is better than a lot of other brands I've tried, but not as good as the chocolate. I wish it would have more calories, but everything else is exactly what I was looking for. Great product! Here's to hoping it helps me gain weight.

This stuff works!

Posted by Scott on Jun 29th 2020

I used this product after my workouts (combined with Native Pro 100 elsewhere in the day) during an off-season bulk. I gained ~7 pounds after 4 weeks, and 9 lbs. after about 6 weeks. I actually had to stop using the product because the added mass was affecting my running times for OCR races. I will keep this handy for T-shirt and beach seasons, though.
This product dissolves well, but you have to use a large capacity glass because the two scoops per serving takes up a lot of space.

This after workout drink has been a wonderful muscle builder for my son

Posted by Kelly Muldrew on Jun 12th 2020

he absolutely loves the taste of each flavor he ordered and muscle definition is coming along. Great product.

Clean Gainer

Posted by Erik Romero on Jun 4th 2020

I love how the calorie count is really low and allows you to take in as MUCH of the healthy protein at once. Great product and I love the price as well. Great Bang for your buck

The best there is

Posted by Ty on May 13th 2020

The chocolate clean gainer is the best protein I have found. As a D1 athlete, my school feels safe with me taking it. It taste so good. Very easy to drink. Will never go to any other brand after having this product

Clean Gainer

Posted by Jennifer on May 13th 2020

The best I've had! Delicious and an excellent product!

Amazing!

Posted by Nathan on May 8th 2020

Favorite mass gainer on the market! Smooth and tastes great!